Create a Comfortable Space for your Pet
Shop pet homes and accessories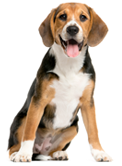 How to choose the right size crate
Provide a safe environment for your dog with the perfect size and type of crate, carrier or kennel.
Let Us Help
Why crate train my dog?
Crate training satisfies dogs' instinct to seek cozy shelters and minimizes behavioral problems. Leaving the dog crate open allows your puppy or dog to come and go freely, creating a natural safe space.
View All Education
What People are Saying
"I have used these crates for 20 years or more in various sizes for my pets and to use for rescues and fosters. The quality is superior and they are priced right. They are durable and easy to clean."
"Purchased this for a crate I bought from Walmart and it was a PERFECT fit! I especially like the velcro tabs on all four corners so I can keep any side uncovered. The cover is lightweight and offers top to bottom coverage. I am very happy with this purchase"
"This crate is much sturdier than others I have seen; the gauge of the wire is larger. Each door has 2 latches instead of only one. Very pleased."
February 4, 2022
Don't Skimp on the Winter Walks
You might not be the only one feeling the pain of post-holiday pounds. It's not uncommon for your dog to gain a few extra pounds in the winter too....
Read More
About MidWest Homes for Pets
Since 1921, we have been dedicated to providing the safest, healthiest and most comfortable environments for pets.
Learn More